Aura IQ revolutionises conveyor health monitoring – using real-time data to enhance asset management, improve reliability and introduce exciting new predictive capabilities.
Conveyor systems play a crucial role in underpinning efficiency and ultimately profitability in bulk handling operations globally. Conveyor maintenance has traditionally been a real problem, with conventional methods of advanced conveyor failure detection often unreliable, subjective, time-consuming and labour intensive.
Harnessing the Power of Fibre
Aura IQ smartly monitors conveyor health through world-leading fibre optic technology, advanced signal processing algorithms, predictive analytics and cloud-based analysis, reporting and alerts. The transformational performance of Aura IQ results in enhanced safety, confidence and performance.
Aura IQ – How It Works
Aura IQ is a low cost, reliable solution to monitoring, measuring and detecting roller health – with no power
required at the point of measurement.
Aura IQ transmits a train of short, laser pulses along a single fibre optic cable retrofitted to the length
of a conveyor. Acoustic disturbances from the conveyor system cause microscopic changes in the
backscattered laser light that is then categorised into known parameters. Data is simultaneously gathered
from every metre of the conveyor and processed by Aura IQ to pre-emptively alert operators, either on or offsite (in operational hubs or control rooms), to potential failures before they happen. This includes:
Detecting a broken ball or a cracked cage in a ball race
Observing and tracking idler bearings as they progressively wear, and
Predicting potential bearing seizures and prioritising roller replacements at the next maintenance shutdown.
Why Aura IQ
Delivers Substantial Cost Savings
Rapid ROI and substantial cost savings
Up to 50% savings on conventional methods
Enhances labour efficiency
Maximises usable life of parts
Increases Efficiency
Optimises performance
Continuous monitoring
Smart reporting
Enables timed roller change outs
Range of Applications
Works on all conveyor types
All lengths and terrains
New sites and retrofit
Both surface and underground
Reduces Unplanned Downtime
Anticipates issues before they occur
Automates maintenance requests
Eliminates potential failure
Improves Health and Safety
Reduces exposure to health and hygiene hazards
Improves safety standards
Eliminates manual inspections
Reduces manual maintenance
Intrinsically safe
Reliable Solution
Highly sensitive detection
Proven technology across risk assurance applications
OPEX vs CAPEX model
Global technical support
Click here to download the Aura IQ brochure
Aura IQ Cloud and IoT Network
The Aura IQ Cloud and Internet of Things (IoT) Network solution provides a means to wirelessly connect one or more
Aura IQ Edge Servers to a central cloud reporting and analytics platform. This enables alerts and reports from conveyor
assets – located anywhere in the world – to be accessible on any Internet enabled device in near real-time, with no
specialist software or equipment.
Conveyor Health Monitoring and Intelligence Platform
Providing deeper insights to maintenance technicians, site personnel, regional operational hubs and global headquarters,
conveyors are automatically connected to the cloud via an Industrial Grade Wireless IoT Gateway, enabling daily asset
reliability reports from every conveyor, at every site around the world.
Key features include: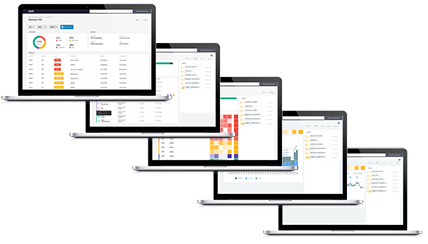 Active Status – Quickly identify the status of all conveyors and other IoT monitored assets at each site location
Daily Reports – Review daily reports for each conveyor which highlight idlers which are at risk of failure
Detailed Heatmaps – Access detailed heatmaps which illustrate key failure indicators on a linestandby-linestand basis, and
Individual Linestand Analysis – Drill down into the detail of an individual linestand to review the key fault indicators over time.
Innovation Through Collaboration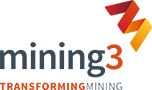 Aura IQ has been developed in partnership with the mining industries leading research
organization, Mining3. Developed over a five-year period, Aura IQ harnesses the power
of Future Fibre Technologies' award-winning Aura Ai-2 fibre optic technology (developed
over 19 years) and Mining3's advanced signal processing algorithms and data analytics.
Award Winning Technology
Aura IQ's backbone technology was recently recognised as a finalist in AustMine's 2019 METS Innovation Award and
was the winner of Mining Magazines – Bulk Handling Award, 2018.


For more information, contact:
Andrew.Hames@theavagroup.com